The association accomplishes these purposes in the community by providing an informative website and by raising funds for scholarships for area high school seniors. Our member groups are also involved individually within the community in various philanthropic and social service projects.
Please see our philantropy partners and local assn projects here.

Look at all of us at Feed My Starving Children! Together we packed enough food to feed 56 children for a full year. These meals will go to feed children suffering from malnourishment and disease. It was a wonderful service project. Learn more at http://www.fmsc.org/.

Our Feed My Starving Children volunteers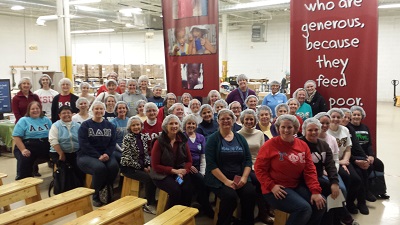 Our 2017 models at our Stylin' for Scholars fundraiser
The 2017 event was on Sunday, Nov. 5 at Markays and featured fashions by FlutterFab Boutique. Thank you FlutterFab!




The Chicago NW Suburban Alumnae Panhellenic Association sponsors an annual Scholarship program for senior women graduating from public and private high schools in the Chicago NW Suburban area. Applications are available at the local assn high school guidance offices in the spring.

An annual fall event and luncheon is held each fall as a fundraiser for the scholarships.

Our 2018 College Scholarship Award Winners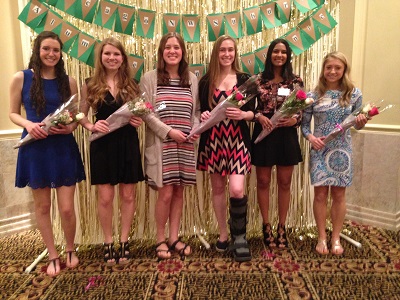 The 2018 Scholarship dinner was
at the Cotillion in Palatine on Wednesday, April 25, 2018.
Our Alumnae Panhellenic delegates at the Scholarship dinner.